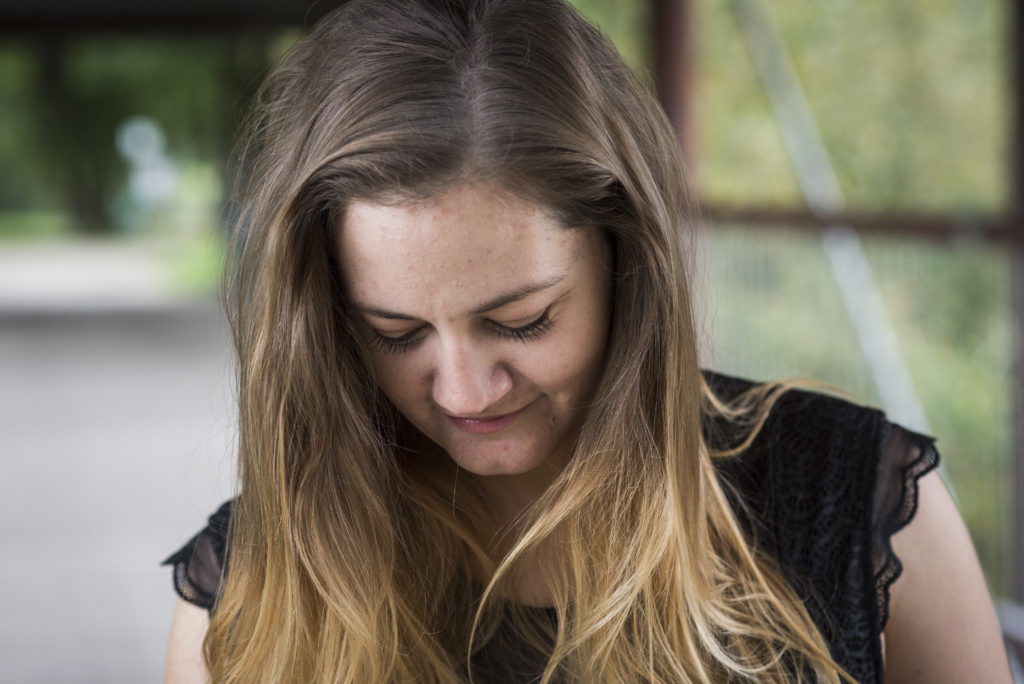 Kathrin discovered circus as an extracurricular subject at her secondary school, where she was first introduced to unicycling before she moved on to juggling, and finally found her big love – rings.
Through the attendance at juggling festivals, she took any chance to improve and expand her juggling technique, and took her first steps in performing.
Since then, she has turned into an autodidact artist specializing in ring juggling and hula hooping.
Throughout the past ten years, she has taken part in a large number of workshops on creation and composition by noted artists such as Cox Ahlers, Ben Richter, Guillaume Martinet, Stefan Sing, and Peter Sweet. She has also participated in a summer course at DOCH University called Juggling and Music.
In 2015, she obtained a degree in so-called British Studies at the LMU in Munich, which is a combination of literature, linguistic and cultural studies. Kathrin has a great affinity for language, intonation, literature and voices. Her circus skills and passion for language serve as a basis for her creations. After graduating, she moved to Berlin, where she has lived, trained and taught since. When she's not performing in Berlin, she can be seen in shows all over Europe. In 2017, she co-founded the Outer Circle company, which is currently touring with A taste of Berlin.
Kathrin performs with her ring manipulation pieces, led hula hooping and with her show partner Armin Taeschner as Duo Kara.