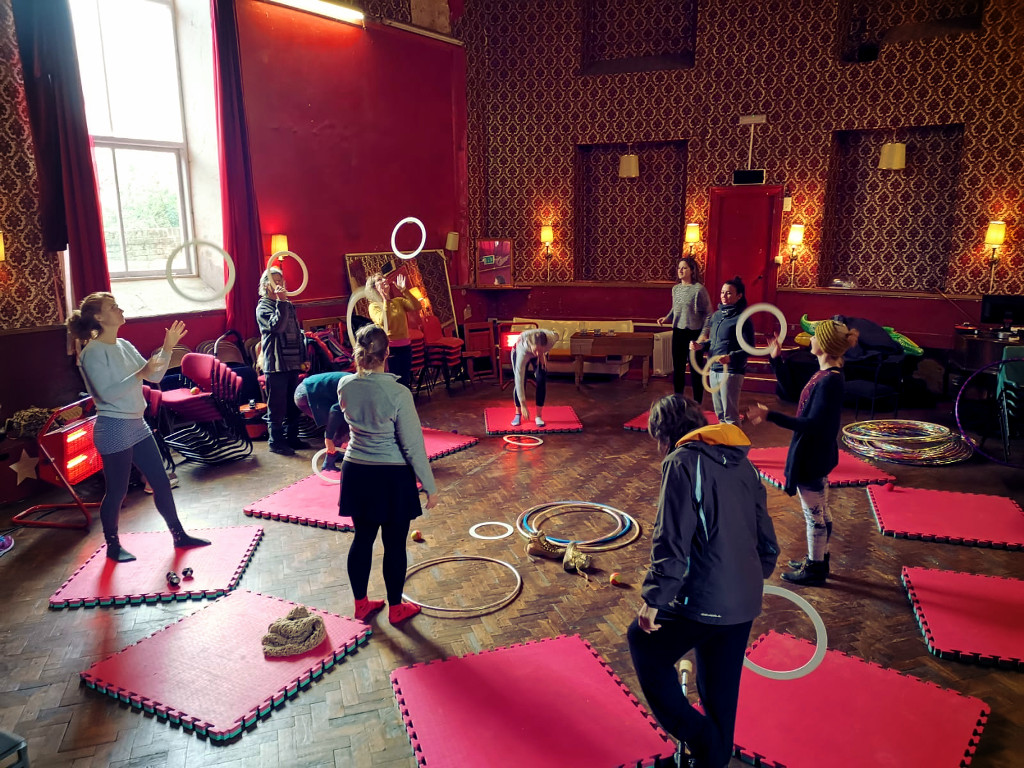 Kathrin is a certified teacher with more than a decade of experience in giving workshops and regular classes of all kinds. She uses her skills in order to bring out the best in her students, as her workshops aim for the students to expand their personal knowledge and skills – in their own individual manner and style.
In order to make the most of your learning experience, we suggest you invite her together with Armin as Duo Kara. The following workshops are the most popular among our customers. They are tailored to anyone with previous experience in object manipulation such as hoop, juggling or poi.
Duo Kara creation workshop         Duration: 4 hours + break
Tech workshop(s)                             Duration: 4 hours + break
If you have something specific in mind or wish to combine any of the above elements, please feel free to get in touch, it is a pleasure to tailor the teaching exactly to your needs.